Leaders in SIM Fulfilment
Our experience in SIM Fulfilment and commitment to innovation and improvement of our processes ensures we offer the best service to our clients.
We offer specialist services that allow us to provide bespoke SIM Fulfilment, SIM Logistics Distribution and GSM Fulfilment to a range of MNO/MVNO clients, plus additional services including AQL Quality checks, ensuring we meet the needs of customers across the industry.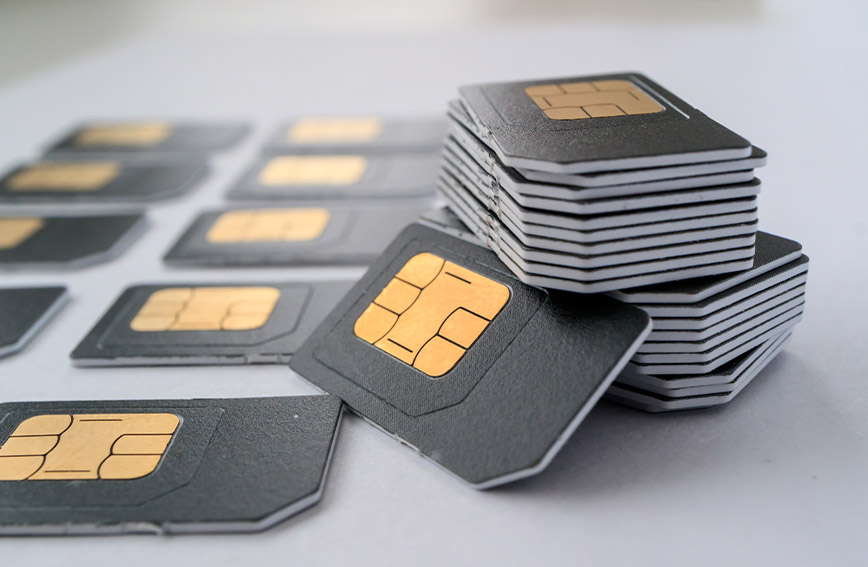 Our Services
The services we provide at PRFM
Why Choose PRFM?
PRFM is built on decades of experience in fulfilment, including specialist areas of SIM and GSM Fulfilment. Our innovation, creativity, exemplary service, and quality control are the reasons we are market leaders in our industry.
Our expertise in this area makes us market leaders in SIM Fulfilment, Distribution and Logistics as well as associated services, alongside our work in packaging and distribution, which allows us to offer a full suite of services for a range of global clients.
Fulfilment On Demand
We provide fast, accurate and flexible fulfillment services for a wide range with extremely short lead times.
Specialist SIM Fulfilment Services
Expertise in the SIM Fulfilment Sector, with a proven reputation with service providers and MNO/MVNO clients, providing a one-stop-shop for all their needs.
Bespoke Solutions
Tailored fulfilment solutions to meet our clients' needs with in-house developers and designers, dedicated teams and an innovative approach.
Unrivalled Quality Assurance
Unrivalled quality control, including AQL Quality Checks, and total traceability, as well as experienced teams and a company focus on quality, consistency and accuracy.
Secure Storage & Distribution
State-of-the-art security, including 24-hour video monitoring at our secure warehouse and police response.
Experienced Teams
We employ experienced teams who are fully trained across our range of services, including specialist solutions such as SIM Fulfilment and GSM Fulfilment.
Get in touch with our sales team!
We don't just offer a one size fits all solution – at PR Facilities Management Ltd we know that every customer's needs are different, so we tailor our solutions to what you need.
We are experts in SIM Fulfilment, having worked in the sector with leading service providers for many years. Our range of services means we can provide a solution that fits each client's requirements exactly, providing secure, quality services and fast, efficient fulfilment and distribution across Europe.
Contact our sales team today to find out how we can offer the perfect solution for your business, using our expertise and background to help make things easier for you.
+44(0)1527 542 001
sales@prfm.co.uk